MEET THE CANDIDATES
This year, with the large number of Nassau County and Town of Oyster Bay positions up for election, we will partner with the NorthWest Civic and Hicksville Community Council to host a series of Town Hall meetings to offer an opportunity for all candidates to express their views and answer questions from the Hicksville community. Invitations were sent to candidates from both the Republican and Democratic parties for all positions up for election. Not all candidates may be able to attend, due to prior commitments.
The Hicksville Gardens Civic Association DOES NOT endorse any candidate. As a local civic association, we present candidates with a forum to share their ideas and to answer questions. The statements made by the candidates at these forums are the candidates' own and are not an endorsement by the Hicksville Gardens Civic Association.
ALL meetings will be held at the Hicksville Community Center, 28 Carl St., and start at 7pm.
We urge everyone to attend as many of these meetings as possible.
Sponsored by Hicksville Gardens Civic Association
Thursday October 14th
Scheduled: Candidates for Nassau County Executive, District Attorney, County Clerk, County Comptroller
Sponsored by NorthWest Civic Association of Hicksville
Monday October 18th
Scheduled: Candidates for Nassau County Legislature from Districts 2, 14, 16 and 17
Sponsored by Hicksville Community Council
Thursday October 21st
Scheduled: Candidates for Town of Oyster Bay Supervisor, Town Clerk and Town Council Members
Voting is a privilege that comes with a responsibility to be familiar with the candidates' positions on issues that affect us all. Information on the candidates is readily available on the internet, and we encourage everyone to seek out this information to be an informed electorate. Hicksville is the most populous hamlet in the Town of Oyster Bay, as well as one of the most populous in Nassau County. With development projects underway and planned for our community and nearby, it is important to show the candidates that we care what is going on in this place we all call home.
EARLY VOTING
The following list is current as of the date of this newsletter, and subject to change. Check your local newspaper or the Nassau County Board of Elections website closer to election day for any changes that may have taken place.
This year, any registered voter in Nassau County may vote on the dates and during the times listed.
On Election Day, Nov. 2nd, you must go to your regular polling place
Local Early Voting Location:  Levittown Hall, 201 Levittown Parkway, Hicksville
Hours: Sat. Oct. 23rd 9am to 6pm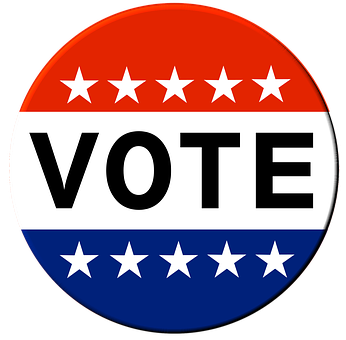 Sun. Oct. 24th 10am to 3pm
Mon. Oct. 25th 6am to 7pm
Tue Oct. 26th 10am to 7pm
Wed. Oct. 27th 10am to 7pm
Thur. Oct. 28th 10am to 7pm
Fri. Oct 29th 6am to 6pm
Sat. Oct. 30th 9am to 6pm
Sun. Oct 31st 10am to 3pm
ELECTION DAY: Tuesday November 2nd – Vote at your regular polling place only.
*********************************************************************************************
JOIN US AT OUR UPCOMING GENERAL MEETINGS:
Thursday October 14th, 7pm (Candidates Forum)
Thursday November 4th, 7pm (note date change)
Thursday December 9th, 7pm (Holiday Get Together)
Meetings are held in the Kenneth Barnes Community Room at the Hicksville Public Library on the second Thursday of each month at 7pm. (no meetings: January, July, August)
*****************************************************************************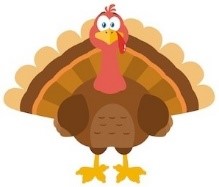 Donations for our annual Thanksgiving Food Drive will be accepted
at our October and November Meetings, through the membership portal
or can be mailed to our Post Office box.
PLEASE HELP US PROVIDE THANKSGIVING MEALS
FOR NEEDY FAMILIES IN OUR AREA.
Cash, checks or Shop Rite© grocery store gift cards ONLY…
NO FOOD DONATIONS CAN BE ACCEPTED.