We are very pleased to present Michael A Miller, a distinguished writer who will be giving a talk at our upcoming general meeting on Thursday October 8th 2015.  We hope you will be able to attend this very interesting presentation. Please pass this on and bring a friend.
Michael, columnist from Hicksville News (formerly Hicksville Illustrated) will be speaking on:
Hicksville & Long Island:
How We Got Here and Where We May Be Going
---
Speaker Bio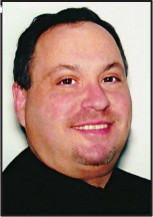 Michael A. Miller served as a Legislative & Media Coordinator at the State Assembly in Albany and as Director of Public Affairs & Ombudsman for the Town of North Hempstead. He has been appointed to several local government advisory boards and commissions, and served on the Board of Directors of the Water Authority of Western Nassau County. Over 800 of his essays on local history and public affairs have appeared in the 18 weekly newspapers of the Anton Media Group (including Hicksville News, and Long Island Weekly). He lives in New Hyde Park and is an independent communications consultant.